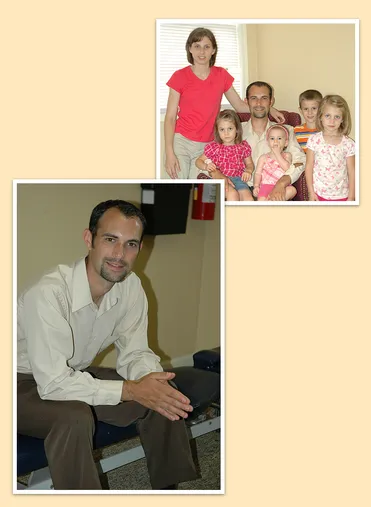 Meet Dr. Michael Myers
Dr. Michael Myers was raised on a farm in rural Pennsylvania where he learned to enjoy the outdoor activities of gardening, fishing, and hunting. With the desire to help people achieve better health naturally, Dr. Myers left farming life and attended Pensacola Christian College where he earned a degree in pre-medicine. He later earned his doctor of chiropractic degree from Sherman College of Chiropractic.
Dr. Myers graduated from Sherman College in 2010 with honors. In addition to graduating with honors, Dr. Myers earned the Milton W. Garfunkel Award, the highest award given to a graduate of Sherman College. Dr. Myers also earned the Academic Achievement Award which is given to the graduate with the highest grade point average of the class. During his internship, Dr. Myers was recognized for his dedication and professionalism to his patients and was granted the Clinical Excellence Award.
Dr. Myers met his wife Michelle at Pensacola Christian College. Together, they home school their four beautiful children. Dr. Myers is also a member of Westgate Baptist Church participating as a Sunday School teacher, children's church volunteer, and various community outreaches. He also coaches the boy's and girl's cross country teams for Westgate Christian School. Dr. Myers currently resides in Spartanburg and looks forward to enhancing the health of Spartanburg residents for many years to come.